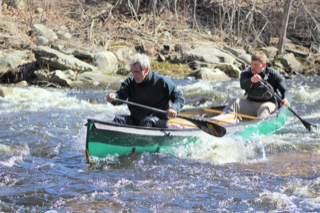 " Racing for cancer patients and their families and medical teams who support them "
A truly inspirational pair who could teach us all a lesson about humility, spirit and human endurance.  We know enough about this pair to know that they have the grit to be pretty formidable on the river.  It's always the quiet ones you need to watch out for.
…Oh and they are friends of the infintely-Yukon-1000-famous winners of the 2018 Yukon 1000 Brad & Terry, absolute legends within the race community.