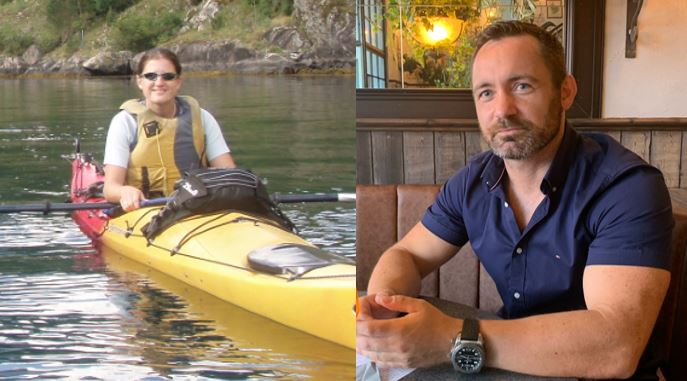 " Always do what you think you might regret not doing "
John is a UK Armed Forces Sprint and Marathon paddler and unsurprisingly has some impressive records under his belt – less than 24 hours to complete Devises to Westminster (non stop) being one of them.  He is looking forward to completing his pipe dream of doing the Yukon 1000 and  seeing the Yukon's unspoiled surroundings.
The team have previously competed fiercely against each other and now they've teamed up to conquer the Yukon 1000.    We don't have enough space here to make a list of everything Sharon has done but we can say we're honoured to have her on the race – escaped PE teacher, a climber/mountaineer/ski tourer, a marathon/ultra-marathon runner, a marathon/sea kayaker.  What's not to like about these two?